Precautions for driving on rainy days
Post Time:2021-10-28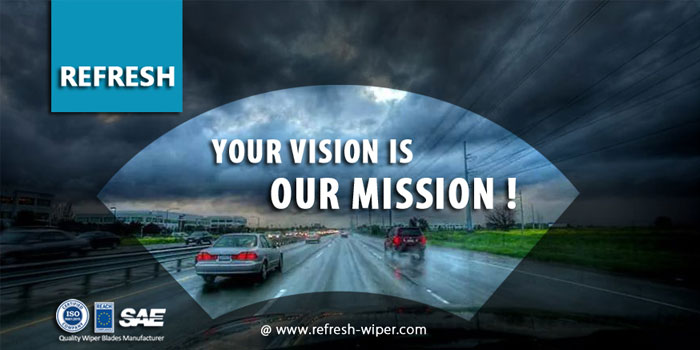 Precautions for driving on rainy days
-Slow down and keep a safe distance
In rainy days, the line of sight is blocked, the driver should reduce the speed appropriately, observe the
front and rear distances at any time, and increase the #safety distance.
-Concentrate and turn on the #wipers in time
Driving on rainy days and complicated highway conditions make it more difficult for drivers to control the
vehicle, which is prone to anxiety. At the same time, there are more emergencies that need to be dealt with,
and the danger is hitting. Drivers should be more cautious and highly concentrated. The driver should promptly
turn on the #windscreenwiper, turn on the #lowbeam, #antifog lights and position #lights. Pay attention to
pedestrians. The realization and hearing of pedestrians in the rain are restricted. Drivers should slow down
When driving, it suddenly rained outside, the temperature dropped, and the temperature of the wiper blades
also dropped, and the water vapor in the #car would condense into mist when encountering the windshield,
blocking the line of sight. In this case, you need to Turn on the air conditioner and blow in the direction
-#Brake correctly to prevent tires from skidding
When the ground is wet in rainy days, the friction of tires, such as #rubber products, is greatly reduced
after being wetted, which is easy to cause #tires to slip, so you should not brake sharply when cornering.
It is best to decelerate straight before entering the corner.
#manufacturing #windshield wipers #windscreen wipers #wiperblades essuie-glaces #wycieraczki
#Scheibenwischer Щетка стеклоочистителя #ruitenwisser #limpiaparabrisas #tergicristallo limpador de pára-
brisas #stěrač Windshield Wipers #ablaktörlő #склоочисник Windscreen Wipers #ワイパー #와이퍼 #ที่ปัดน้ํา
ฝน #manufacturer #factoryprice